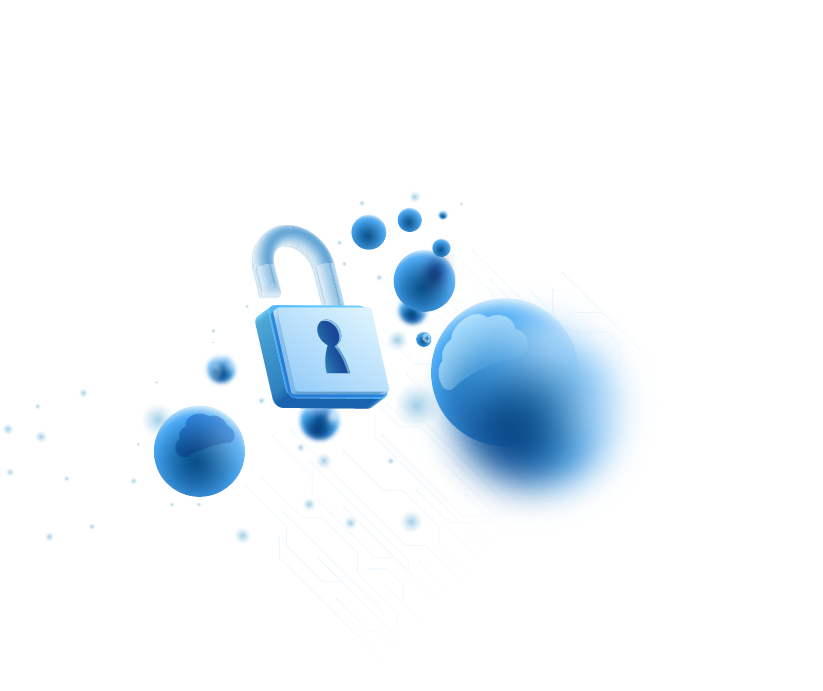 GateKeeper Systems, Inc. (GSI) recognizes that when our customers, partners, prospective clients, employees and other individuals provide personal data to us, they trust that we will respect and protect their privacy. We do not take that trust lightly and have committed to safeguarding everyone's privacy and protecting the personal data we handle.

We strive to be transparent with you about how the data we collect is used, shared and secured. The Privacy Policy also covers the choices available to you regarding our use of your personal information and how you can access and update this information.
Introduction
GSI is a software development firm specializing in software for airports of all types and sizes. We offer software to assist in the management of commercial vehicle activity (e.g. taxicabs, limousines, transportation network companies, shuttles, etc.) and to automate airport compliance with FAA Part139 airfield safety and inspection. ("Software").GSI complies with the EU-U.S. and the Swiss-U.S. Privacy Shield Frameworks as set forth by the U.S. Department of Commerce regarding the collection, use and retention of personal data transferred from the European Union and Switzerland to the United States. GSI has certified that it adheres to the Privacy Shield Principles. If there is any conflict between the policies in this Privacy Policy and the EU Privacy Shield Principles, the Privacy Shield Principles shall govern. To learn more about the Privacy Shield program and to view our certification page, please visit https://www.privacyshield.gov. GSI is subject to the investigatory and enforcement powers of the Federal Trade Commission (FTC)
What does this privacy policy cover?
This Privacy Policy covers GSI's treatment of information that GSI gathers when you use GSI software, receive support services for the GSI software or visit a GSI website or application. This Privacy Policy does not cover use of information by third parties we do not control. If you are accessing the services via a third-party application or service that is integrated with GSI, then such third party's privacy policy will govern the use, storage and disclosure of your data in connection with such application or service.
What information is collected?
We collect and process the following kinds of personal information from you:
Contact information such as name, email address, phone number and fax number.
Information about your business such as company name, title, mailing address, country location and any other details you provide.
How does GSI use your information?
We may use your personal information for the following purposes:
GSI uses your contact information, such as your name, to establish and fulfill our contract and provide our services to you. This may include verifying your identity, communicating with you and arranging the provision of our products.
GSI uses your contact information for our legitimate interests of providing the GSI software and support services to you, providing you with notices about our software that you have purchased and our software and/or services that you may wish to purchase and to improve our Services.
We use the personal information you provide us when you contact us, for example in relation to enquiries or comments made by you, for our legitimate interest of communicating with you about our products and services.
We use the personal information you provide us (including your contact details) to send you information on our products and services, special offers and other information based on the interests that you have indicated to us and our understanding of your business needs.
We may also use your personal information to do market research, analytics and in pursuance of our legitimate interest of improving our products and services.
If necessary, we can use your personal information in order to comply with applicable laws and for our legitimate purpose of protection our legal rights, for example, in connection with legal claims, compliance, regulatory and investigative purposes.
If the processing of any personal information is based on consent, you can withdraw your consent for the processing of that data at any time. Consent can be withdrawn by emailing our Customer Support at [email protected]., via available links in our commercial communications (such as newsletters) or by postal mail at the contact information listed below. GSI does not supplement the personal information it processes with any additional data received from third party sources.
Does GSI share your information?
GSI does not rent, sell or disclose your data. GSI may share your personal data and other information with certain third parties without further notice to you, as set forth below:
Vendors and Service Providers
We may employ other companies and people to perform tasks on our behalf – meaning they are helping us provide our Services. Some examples include providers of payment processing and fraud prevention, marketing, web analytics, hosting, email communication and customer support services, and recruiting services. Pursuant to our instructions, these parties may access, process or store personal data in the course of performing their duties to us. Unless we tell you differently, GSI's service providers do not have any right to use data we share with them beyond what is necessary to assist us. These service providers will enter into a contract with GSI requiring them to provide at least an equivalent level of protection as is set forth in this policy.
Business Transfers
If we are involved in a merger, acquisition, financing due diligence, reorganization, bankruptcy, receivership, sale of company assets, or transition of service to another provider, your personal data and other information may be transferred to a successor or affiliate as part of that transaction along with other assets.
Legal Requirements
If required to do so by law or in the good faith belief that such action is necessary to (i) comply with a legal obligation or lawful requests by public authorities, including meeting national security or law enforcement requirements and applicable law, rule, order, or regulation, (ii) protect and defend the rights or property of GSI, (iii) act in urgent circumstances to protect the personal safety of users of the Site or the public, or (iv) protect against legal liability.
Links to Third Party Sites
Our website may include links to other websites whose privacy practices may differ from those of ours. If you submit personal information to any of those sites, your information is governed by their privacy policies. You are encouraged to carefully read the privacy policy of any website you visit. GSI's accountability for personal data that it receives under the Privacy Shield and subsequently transfers to a third party is described in the Privacy Shield Principles. Pursuant to the Privacy Shield, GSI remains liable for the transfer of personal data to third parties acting as our agents unless we can prove we were not a party to the events giving rise to the damages.
How does GSI secure your information?
GSI takes appropriate physical, technical and organizational measures to protect your personal information from loss, misuse, unauthorized access or disclosure, alteration and destruction. We follow commercially accepted standards to protect the personal information submitted to us, both during transmission and once it is received. Unfortunately, no method of transmission over the Internet or method of electronic storage is 100% secure. Therefore, we cannot guarantee its absolute security. If you have any questions about security, you can contact us by emailing our Customer Support at [email protected].
Age Limitation
The Product is not directed to person under the age of 18. If you have reason to believe that a child has provided us with personal information, please contact us at [email protected]. We do not knowingly collect or solicit information concerning persons under 18 years old. If we become aware that a person under 18 has provided us with personal information, we take immediate steps to delete such information.
Information access, correction, deletion and retention
You are entitled to obtain our confirmation of whether we maintain personal data relating to you. Upon request, we will provide you with access to the personal data that we hold about you. We acknowledge that you have the right to correct, amend or delete the personal data we hold about you. You also have the right to seek to correct, amend, or delete inaccurate data by contacting us at [email protected]. Your right to access your personal data may be restricted in exceptional circumstances. Your rights can be limited where we can demonstrate that we have a legal requirement or legitimate ground to process your data. If we determine that your access should be restricted in a certain instance, we will provide you with an explanation of our determination and respond to any inquiries you may have regarding the explanation. You may contact us at any time to object to the processing of your personal data. We may retain your information for as long as your account is active or as needed to provide you services, comply with our legal obligations, resolve disputes and enforce our agreements.
California Privacy Rights
California Civil Code Section 1798.83 permits customers who are California residents and who have provided the Company with "personal information" (as that term is defined in Section 1798.83) to request certain information about the disclosure of that information to third parties for their direct marketing purposes. If you are a California resident with questions regarding this, please contact us at [email protected].
Changes to This Privacy Policy
This privacy policy was last revised on May 1, 2021. This Privacy Policy may be updated to reflect changes to our information practices. If we make any materials changes to this policy, notification will be made on this web page. We encourage you to periodically review this page for the latest information on our privacy practices.
Contact Us
GateKeeper Systems, Inc.
1875 Plaza Drive, Suite 200, Eagan, MN 55122, USA
Phone: 651.365.0700
Fax: 651.365.0777
Email: [email protected]
Complaints
In compliance with the Privacy Shield Principles, GSI commits to resolve complaints about your privacy and our collection or use of your personal data. Individuals with inquiries or complaints regarding this privacy policy should first contact GateKeeper Systems, Inc. at [email protected].
GateKeeper has further committed to refer unresolved privacy complaints under the EU-U.S. Privacy Shield Principles to an independent dispute resolution mechanism, the JAMS Privacy Shield Program. If you do not receive timely acknowledgment of your complaint, or if your complaint is not satisfactorily addressed, please visit
https://www.jamsadr.com/eu-us-privacy-shield
for more information and to file a complaint. The services of the JAMS Privacy Shield Program are provided at no cost to you. Under certain conditions, more fully described on the
Privacy Shield Website
, including when other dispute resolution procedures have been exhausted, you may invoke binding arbitration.