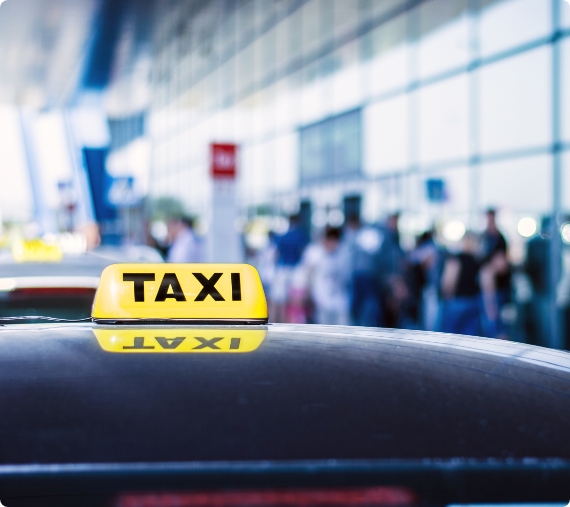 Monitor, track, control and record commercial vehicle operations
GateKeeper Commercial Vehicle Management (CVM) software helps to reduce congestion as well as vehicle omissions and makes it easier to collect fees directly related to vehicle usage of airport roadways and curbside areas. In fact, it's successfully implemented at more than 35 airports in 3 countries.

Browser-based CVM combines existing vehicle tracking technology (Radio Frequency Identification, License Plate Recognition, GPS, low energy beacons, etc.) with specialized software for huge process improvements in ground transportation operations, including:
Making efficient use of limited curbside space and control the movement of commercial vehicles
Creating new sources of revenues that are tied to the use of your facilities
Improved customer service levels for your ground transportation services
Gathering extensive information on the commercial vehicle activity at your airport
Easy modification allowing changes in physical layout, business rules as well as industry wide changes in ground transportation modes, providing a long effective life without the need for major cost investment
Vehicle/Driver Tracking Technology Options
Airports can choose the technology to be used for tracking the movement of drivers and/or vehicles by comparing their goals for the system and the benefits and limitations of each technology. The choice can include more than one technology to maximize the benefits and minimize the cost of the system and implementation. Of course, we can guide you through the selection. Technology options include:
RFID- Radio Frequency Identification
LPR- License Plate Recognition
GPS- Geographic Positioning
Other- both new emerging as well as legacy technologies such as bar code, and magnetic stripe
Base CVM Software and Modules
CVM includes a base package of the primary functions and several modules that can be added at any time to expand its functionality.
Administrative Functions
Account/Vehicle/Driver/Access ID Administration
Revenue Generation
Customer Portal Module - (See separate description)
Financial Module - (See separate description)
System Configuration
Role Based User Security
Data Gathering & Reporting
Enforcement or airport regulations
Operational Control Function
System Reliability and Status.
Tracking and Dispatch Modules (See separate Dispatch Description)
Access Control
Tag Status
Device Communication
Hot Tag List
Mobile Devices compatibility
System Deployment Options
The computer equipment required for CVM can be provided by the airport, using your existing server environment and specifications provided by GateKeeper Systems. We can also provide a server environment for hosting CVM using our 3rd party hosting provider.
Pricing Model Flexibility
Two purchase options are available: one-time software license purchase or an annual subscription. The subscription approach reduces the upfront investment, and annual revenues from the system support the on-going subscription/support costs.
Contact us today for more information or to set-up a demo!